City Opera News | March 2023
Introducing Alan Corbishley: City Opera's Interim Artistic Director
Many of you will be well-acquainted with Alan, who has worked closely with City Opera since 2016. Alan is an award-winning arts producer and versatile opera director whose stage works have been described as "poetry on stage." Alan directed and conceived City Opera's production The Lost Operas of Mozart in 2016. As stage director, his production of Handel's Acis & Galatea was named Vancouver's Best Opera 2017, and City Opera's production of Nigredo Hotel, under Alan's direction, made the Best of Vancouver list in 2018. In 2020, Alan directed and co-created City Opera's production Berlin: The Last Cabaret which premiered at the PuSh International Performing Arts Festival to sold-out audiences.
Since 2019, Alan has led City Opera's concert programming, resulting in a tripling of attendance at The Italian Cultural Centre's Summer Series. His productions at the annual Chutzpah! Festival have also proved to be an enormous success with a sold-out crowd for a concert tribute to Sondheim in 2022.
Alan is the Artistic and Executive Director of Sound the Alarm: Music/Theatre, and has created over 200 events and productions including a nationwide tour of Music of the Night: The Concert Tour. Having started his studies in theatre, Alan eventually received his Bachelor of Music (Opera) from the University of British Columbia, followed by his Masters of Music from the New England Conservatory of Music in Boston (Voice/Opera). He trained for two summers each at the Tanglewood Music Centre and the Music Academy of the West, as well as a year-long Young Artist Program in France. Alan is currently on faculty at the Vancouver Academy of Music as a voice teacher.
City Opera is excited to welcome Alan as the Interim Artistic Director. Along with years of experience in the arts, Alan brings a creative and innovative approach to opera, and to the community.
An Invitation
Do you love what you have experienced at a City Opera production? Do you enjoy working with a small, collegial and committed team? Are you looking for an opportunity to support a vibrant arts organization by donating your thoughts, your expertise and a bit of your time?
City Opera would love to talk to you about becoming a member of their Board of Directors.
If you are interested in joining our Board, please get in touch by email to janetlea@shaw.ca with your resume and a brief statement about what you feel you can contribute to City Opera's future. We would love to hear from you!
Upcoming Show: The Book Of My Shames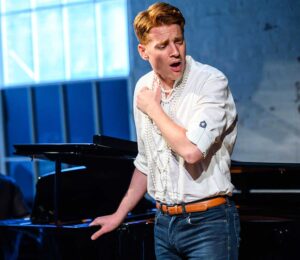 ABOUT THE SHOW… On May 18, 19 and 20, 2023, City Opera Vancouver will present The Book of My Shames by Isaiah Bell and Sean Guist at the Firehall Arts Centre. This production marks the show's Vancouver premiere. Showtimes are 7:30 p.m.
The Book of My Shames is a touring, original one-man theatre production performed by Victoria-based tenor Isaiah Bell, co-created by Isaiah and director Sean Guist, with original words and music by Isaiah, accompanied by a four-person band.
In The Book of My Shames, a persistent emptiness of heart drives a youth from a restrictive fundamentalist commune to a passion for bad men, and on to a successful but strangely hollow life on the stage. Combining rapid-fire monologues and personal stories with an array of original music — chansons and ballads, cleverly touching cabaret songs, and expansive operatic scenas — this "comic, wrenching, and personal tour-de-force" reminds us that desire, rejection, shame, and the longing to be loved are themes common to us all. Isaiah just does it with operatic pathos and a wink, and possibly the most memorable use of a red plastic bucket you have yet to see.
Reviews of The Book of My Shames describe an experience that is "impossibly beautiful", "poignant, thoughtful, raw and honest", "touching, very funny, disturbing and sometimes quite revolting", and a "fascinating creation".
Tickets for the show will be available directly from The Firehall Arts Centre.
ABOUT THE ARTIST… Canadian tenor Isaiah Bell began his professional career as tenor in City Opera's production of Britten's Curlew River (2010), in the role of Madwoman, leading to a national career that has included lead roles with the Canadian Opera Company. More recently, Isaiah led COV's new English adaptation of The Human Voice (2021), which may be seen online here. Learn more about Isaiah here.
Rose-Ellen Nichols Award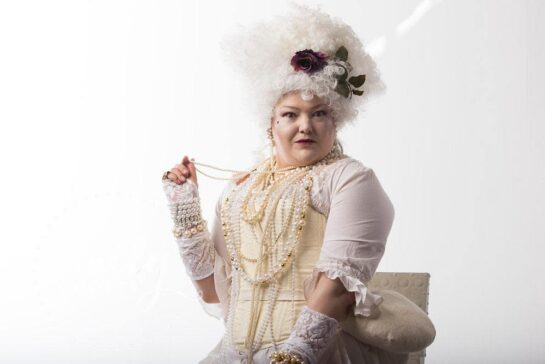 Winners of the new Rose-Ellen Nichols Award in the Performing Arts were chosen. There are two cash grants provided, each in the amount of $2500.00 CDN. Both honour rising talent in the fields of voice and costume design.
They go to:
• Soprano Leila Kirves (Vancouver), a gifted young artist trained at UBC and now moving abroad for further experience and opportunities. Her award is in support of career development, coaching, and work-related travel.
• Rebecca Cuddy (Toronto), a Métis Canadian mezzo-soprano, and her remarkable project 'Indigidivas'. Incorporating opera, Indigenous story-telling and Indigenous costume design, this new group includes artists Melody Courage, Rebecca Cuddy, Deantha Edmunds, Michelle Lafferty, and special guest Marion Newman.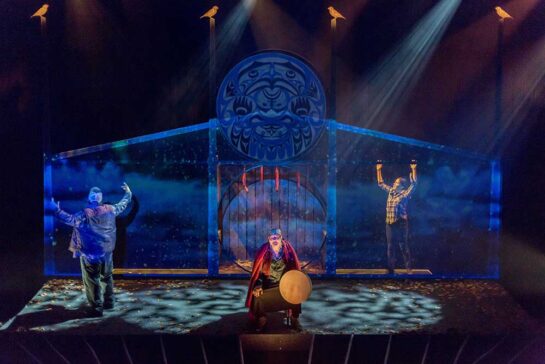 The Award honours the late mezzo-soprano Rose-Ellen Nichols (1980-2022), a First Nations artist of immense talent and promise. Established with her consent eight days before her passing, it has been organized by Judith Forst, Gina Morel, Charles Barber, and Rose's mother Rhonda Nichols. Its funds have been held in trust, and now disbursed, by City Opera Vancouver.
The Committee thanks the many personal donors across Canada who contributed to it.
/wp-content/uploads/2023/06/cov-web-logo-1030x240.png
0
0
generalmanager
/wp-content/uploads/2023/06/cov-web-logo-1030x240.png
generalmanager
2023-03-06 10:24:20
2023-03-08 14:21:07
City Opera News | March 2023